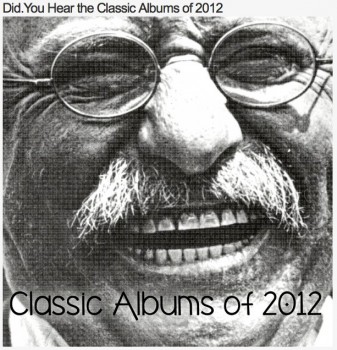 In my constant search for music, one of my favorite resources for new Indie music is at a blog called Did You Hear the New Mixtape. Every month they have a post with the best new Indie music. And best of all, you can instantly stream the playlists on Spotify. They even have download links for all the music. Sweet!
Although I don't get the chance to DJ Indie music as much as I would like at weddings, I do sneak in some of my great tunes during cocktails or dinner. One of my favorite moments at an event is when someone asks about a song they like and I help them discover a great artist. Nowadays I often see folks pull out their smartphone and ID the song instantly but it really makes my day when someone compliments me on a song choice.
For tons of music discovery and inspiration, check out the blog and also their Classic Albums of 2012.